Looking for a late night drink or somewhere to dance the night away? Here is our Top Ten Nightclubs in Dublin.
1) Pygmalion
Pygmalion also known as PYG, is located on the ground floor of Powerscourt centre. Feeling like a festival in doors! One of the more quirkier nightclubs in Dublin's city, it is filled with dance music, boozy cocktails and some seriously lit up dance floors. Often the fun spills into the street.
59 South William Street / Coppinger Row, Dublin 2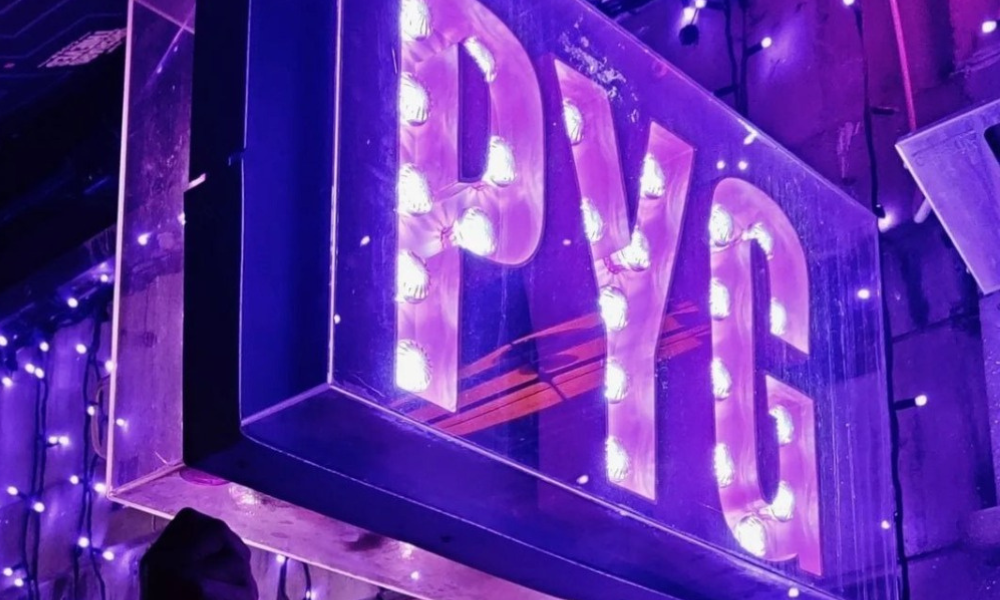 © Pygmalion, Dublin
2) Lost Lane
Club nights every Friday and Saturday from 11pm till late. If you fancy a pint or bite to eat before the gig you are attending check out the bar downstairs The Porterhouse Central which is open daily from 11am. Located on Grafton Street in the city centre. Great atmosphere and lots of dancing!
1-2 Adam Court, Grafton Street, Dublin.
© Lost Lane, Dublin.
3) Krystle and Dicey's Nightclub
Once you arrive at Dicey's Garden you will be surprised on the size as you enter a small bar before leading out to a beer garden. You can enjoy your night in the spacious beer garden with heated lamps, daily BBQ (from 5pm) and covered terraces with long benches. On Friday and Saturday from 11pm be seen in Krystle, with two floors for dance. Capture your look on Instagram beside the Neon Playtime sign and pink leather bed-like lounger. You might even spot an Irish celeb.
21-25 Harcourt Street, Dublin 2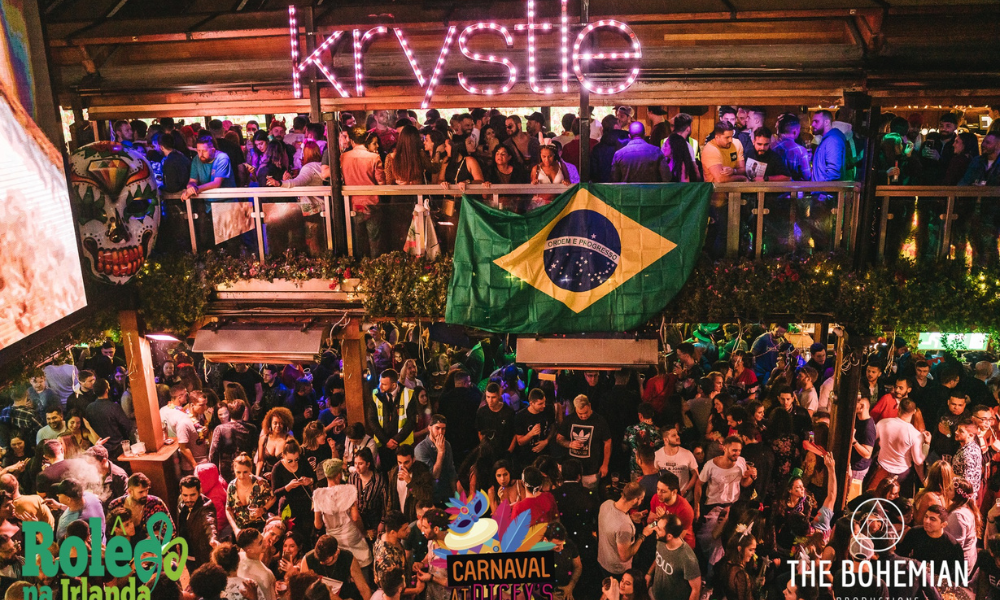 © Krystle and Dicey's Dublin
4) Harry's on the Green
Award winning food and drink in sumptuous surroundings. Located just off St. Stephens Green in the heart of Dublin City. Amazing food served all day from award winning chefs. All parties catered for and all live sports shown on the multiple screens. Head down to enjoy the lively music or chill at the Garden Terrace for a cocktail. Some cocktail bars nearby that are similar are Dakota on South William Street and Cafe en Seine located on Dawson Street.
Opening till late
2 King Street, Dublin 2
© Harry's on the Green, Dublin.
5) Button Factory
The Button Factory is a 550 capacity live music venue and club, situated in the heart of Temple Bar. Playing a mix of shows and bands. Concerts also take place here. Stop by for a drink and a boogie to some beats after a stroll around Temple Bar. You may also like Buskers located in Temple Bar also and Opium nightclub on Wexford Street for a similar atmosphere.
Curved St, Temple Bar, Dublin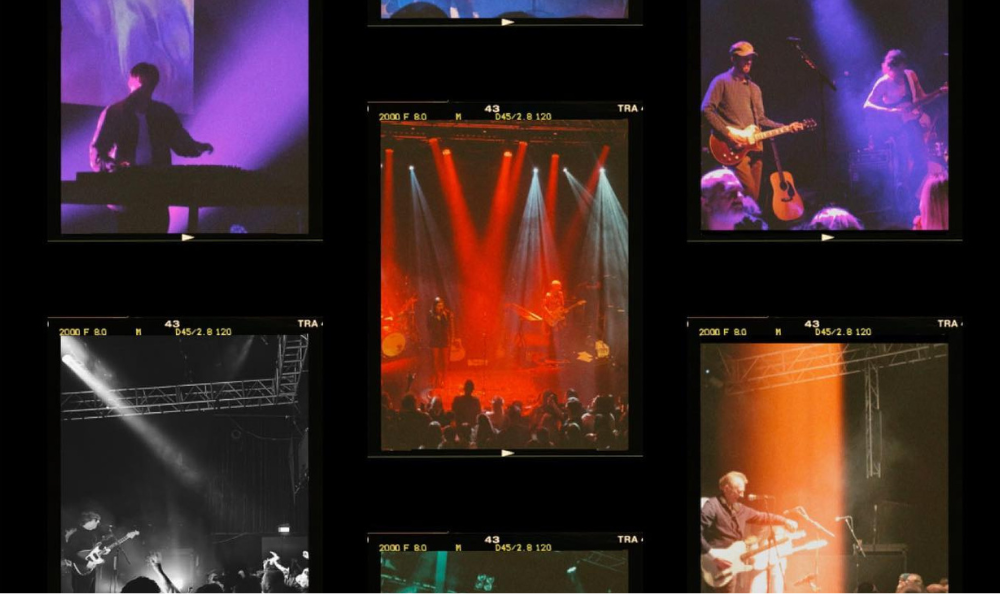 ©The Button Factory, Dublin.
6) The Sugar Club
Hard to believe from the exterior and location but a great night lies ahead for music lovers! Located just off St Stephen's Green, in what was once a cinema/theatre, the Sugar Club is a live music venue serving up a mix of hip-hop, jazz, soul, afrobeat, world music, ska and blues but also comedy, live podcast shows and theatrical performances. It's made our list because when they run a tribute or club night it's the only place to be for music lovers. With tiered banquette seating and wood-panelled walls it makes an intimate venue for international and Irish artists.
8 Lower Leeson Street, Dublin 2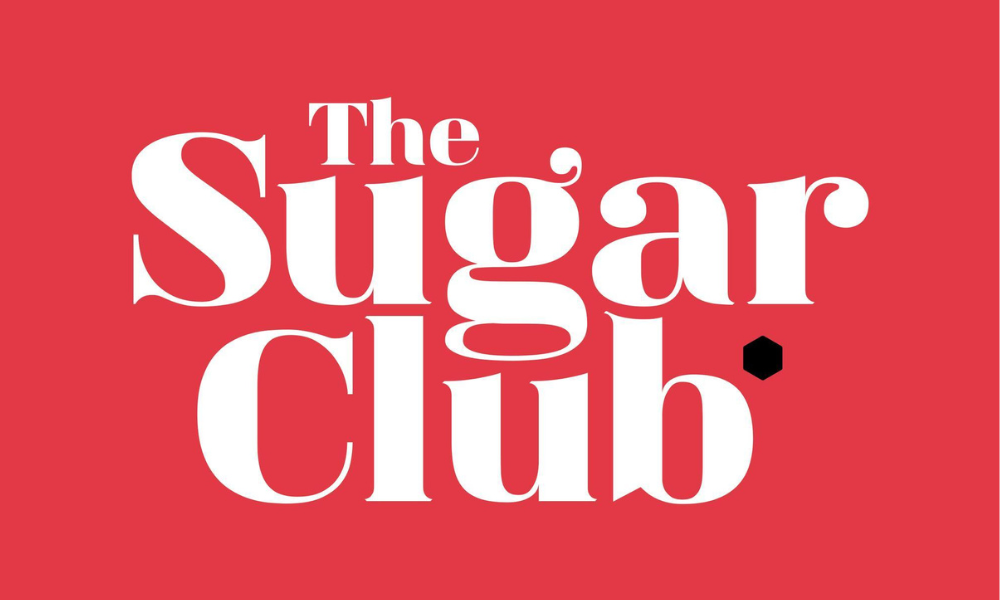 ©The Sugar Club, Dublin.
7) Fitzsimons

Want a Classic Nightclub? Fitzsimons is located in Dublin's iconic Temple Bar a short walk or taxi from the Castle Hotel. It looks small on the outside but has 5 floors with 5 bars as well as a heated roof terrace where you can chill out. What more could you ask for on a night out? The DJs play current chart pop, R&B, Funk and Soul. Open 7 days a week 'til late. Temple Bar area has a vibrant Nightlife and you might also like Club M, Bad Bobs and Buskers Bar.
21-22 Wellington Quay, Temple Bar, Dublin 2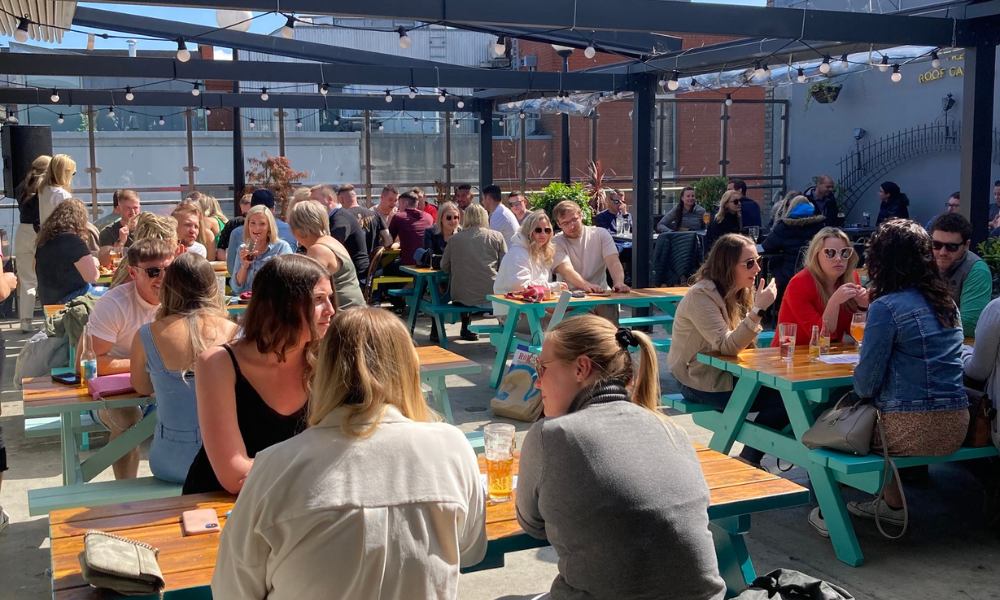 ©Fitzsimons, Dublin.
8) Sin é
That's it! Located on the quays, (pronounced Shin-ay) find the authentic Alternative scene here with your Rock, Bluegrass and Grunge. With a late bar and live rock bands, these guys know how to rock out. Keep an eye out for their draught beer of the week and try something new.
14/15 Upper Ormond Quay, Dublin 1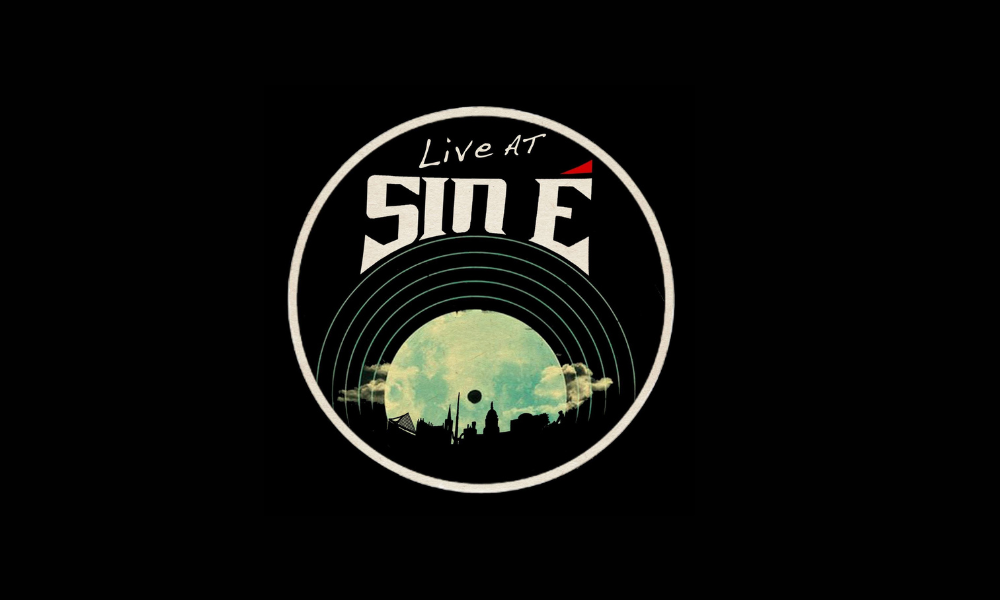 ©Sin e, Dublin.
9) The George
The George, located on South Great Georges Street, is one of Dublin's most well-known LGBTQI+ nightclubs. Enjoy queer clubbing. Filled with DJ'S ,drag contests, live music, there is always something going on here! Find your drink, find a dancing partner, and look out for those Queens! You may also enjoy Panti Bar located on Capel Street and Mother Club at Lost Lane located on Grafton Street.
89 South Great George's Street, Dublin 2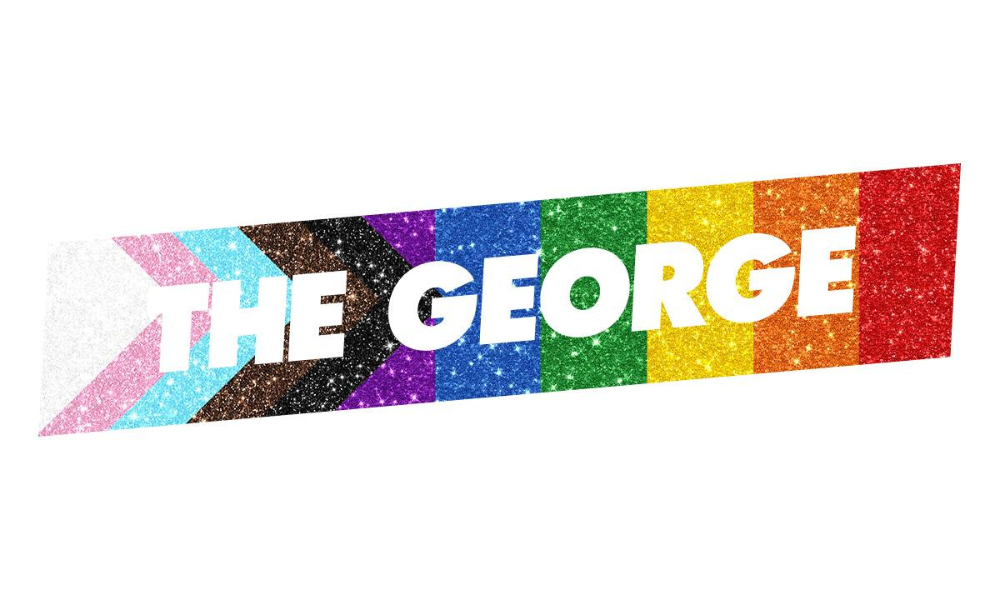 © The George, Dublin.
10) Whelan's
Looking for the Irish indie scene in Dublin then head to Whelan's! This traditional pub has an intimate music venue to the rear that attracts international and local live bands. The gigs are followed by a DJ playing your favourite indie music from 10:30pm and we'd recommend their pints of Guinness. The silent discos are amazing for something new to try. Free entry most nights before 10:30pm with a cover charge on Friday and Saturday. Wexford Street is also home to some great restaurants and quaint bars.
25 Wexford Street, Dublin 2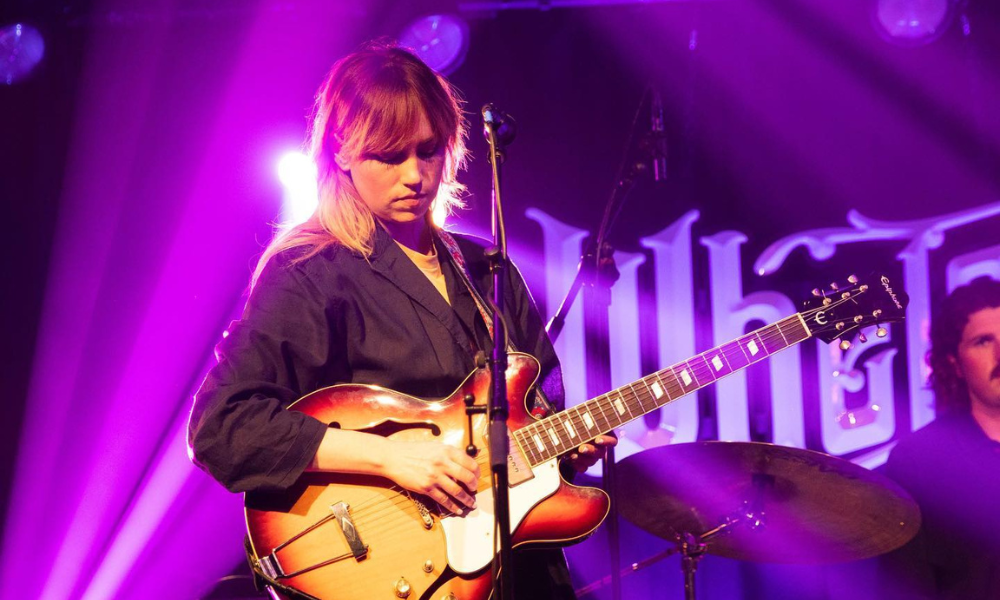 © Whelan's, Dublin.
Special mention to all of our amazing nightclubs in Dublin, if you are heading out to one of the above you can also try Cafe en Seine, 37, Dakota and Opium for a boogie and cocktail.