Visiting Dublin on a budget ? Then why not visit one of the Dublin's free attractions. Here are our Top Ten:

1) Explore the Hugh Lane Gallery

Located in Dublin's city centre, just across the square from the Castle Hotel, The Hugh Lane houses one of Ireland's foremost collections of modern and contemporary art. The original collection, donated by the Gallery's founder Sir Hugh Lane in 1908, has now grown to include over 2000 artworks, ranging from the Impressionist masterpieces of Manet, Monet, Renoir and Degas to works by leading national and international contemporary artists. The Gallery presents dynamic schedules of temporary exhibitions, seminars and public lectures, publications and educational projects.

The permanent Francis Bacon exhibit was listed by the Guardian as one of "100 Artworks to See Before You Die.

Hugh Lane Gallery, Charlemont House, Parnell Square North
Dublin 1, Ireland

Opening hours: Tuesday to Thursday 9:45am – 6.00pm, Friday 9:45am – 5.00pm and Saturday 10:00am - 5pm and Sunday 11.00am – 5.00pm. Closed Mondays
2) Explore the National Botanic Gardens

Dating from 1975 these gardens are a feast for the senses – here you really can stop smell the roses!! The National Botanic Gardens are located in Glasnevin, 3.5 km north-west of Dublin city centre, Ireland

Opening hours: Winter: October 31st to February) Mon-Fri 9 am - 4:30 pm and Saturdays, Sundays and Public Holidays 10 am - 4:30 pm

Summer: (March to October) Monday to Friday 9 am - 4:30 pm and Saturdays, Sundays and Public Holidays 10 am - 4:30 pm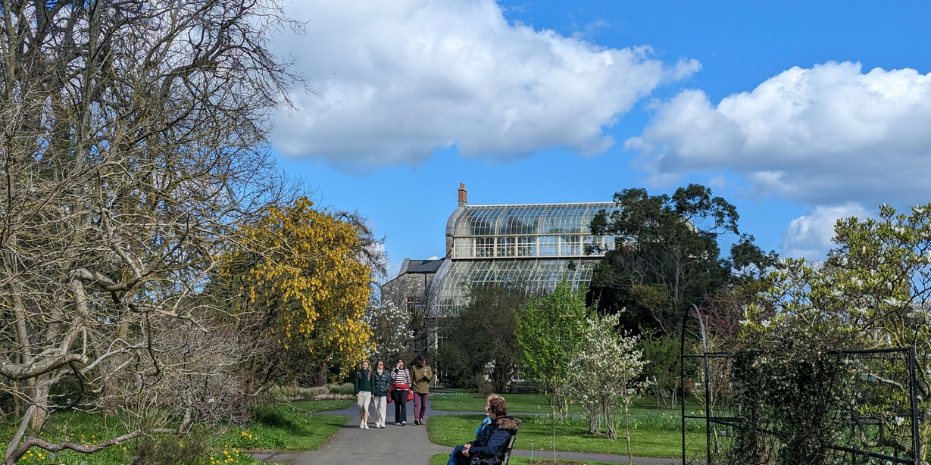 3) Visit the National Museum of Ireland which has 3 branches

Natural History as known as "The Dead Zoo" - The Natural History division cares for the state collections in the disciplines of zoology and geology. Galleries of animals from Ireland and overseas, also geological exhibits from a total collection of about 2 million scientific specimens.

Natural History, Merrion Street, Dublin 2

Archaeology - The national repository for all archaeological objects found in Ireland and home to over two million artefacts. Our exhibitions include the finest collection of prehistoric gold artefacts in western Europe, outstanding examples of metalwork from the Celtic Iron Age and the Museum's world-renowned collection of medieval ecclesiastical objects and jewellery.

Archaeology, Kildare Street, Dublin 2

Decorative Arts & History - Home to a wide range of objects, which include weaponry, furniture, silver, ceramics and glassware; as well as examples of Folklife and costume. The new Military History exhibition called 'Soldiers and Chiefs: The Irish at War at Home and Abroad, 1550-2001.' uses original artefacts, letters, replicas and audio accounts, showing how soldiering and war have affected the lives of Irish people.

Decorative Arts & History, Collins Barracks, Dublin 7

Opening Hours for all 3 branches are, Tuesday - Saturday: 10am - 5pm and Sunday: 1pm - 5pm. Closed Mondays, Christmas Day and Good Friday.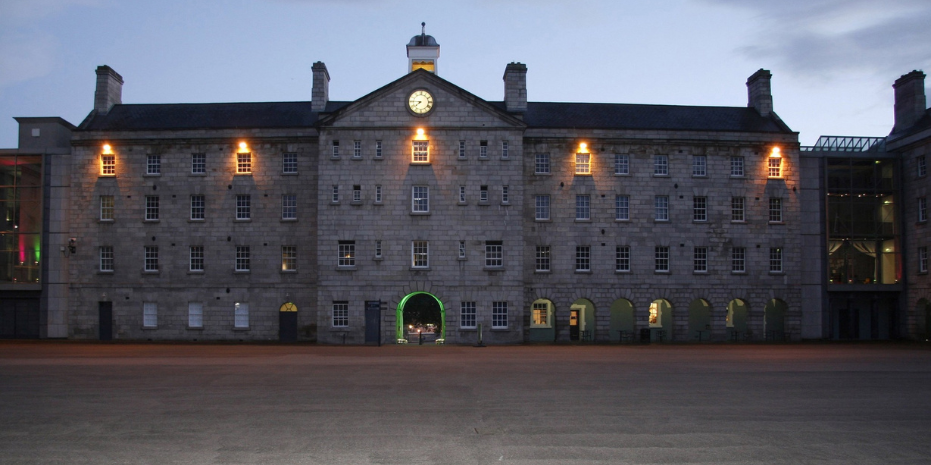 4) National Gallery of Ireland
The National Gallery of Ireland houses the national collection of Irish and European art. It is located in the centre of Dublin with one entrance on Merrion Square, beside Leinster House, and another on Clare Street. It was founded in 1854 and opened its doors ten years later. They develop and showcase art in a way that makes the National Gallery of Ireland an exiting place to encounter art. The famous art piece "Caravaggio" is placed here, head down to take a look today.
Opening hours: Monday and Sunday 11am -5:30pm, Tuesday, Wednesday, Friday and Saturday 9:15am - 5:30pm and Thursday 9:15am- 8:30pm.
5) Visit the Chester Beatty Library

A world class collection of art bequeathed to the Irish in 1956 – The Chester Beatty Library exhibits open a window on the artistic treasures of the great cultures and religions of the world. Their rich collection include manuscripts, prints, icons, miniature paintings, early printed books and objects d'art from countries across Asia, the Middle East, North Africa and Europe.

Opening Hours: Monday, Tuesday, Thursday, Friday and Saturday 9:45am – 17.30pm
Wednesday 9:45am - 8pm and Sundays 12-5:30pm.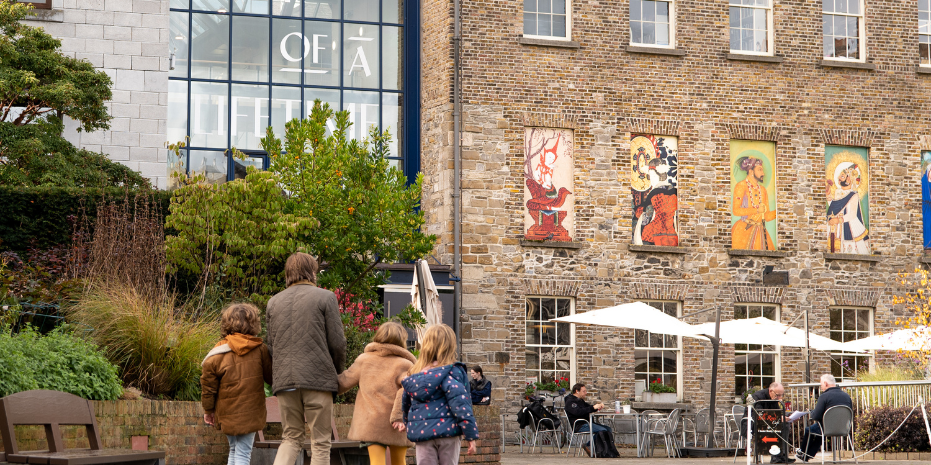 6) Visit Farmleigh

Farmleigh is an official Irish State guest house sitting on 78 acres. It is situated to the north-west of Dublin's Phoenix Park,it was purchased from the Guinness family by the Irish Government in 1999 for €29.2m. In 2001 the Office of Public Works began the delicate job of restoring this magnificent estate. This was carried out with great delicacy and care so as the historical ambience at Farmleigh has been preserved as it assumes its new role on behalf of the Irish State.

Farmleigh Estate is open 7 days a week (including Bank Holiday Mondays). Last admission through the front gate is 5pm

7) Visit the National Library

The National Library of Ireland is Ireland's national reference library, located in Dublin. The mission of the Library is to collect, preserve and make available books, manuscripts and illustrative material of Irish interest." It has a large quantity of Irish and Irish-related material including books, maps, manuscripts, music, newspapers, periodicals and photographs. Included in their collections is material issued by private as well as government publishers and houses the personal notes and work books of some of Irelands most eminent writers including, James Joyce and William Butler Yeats

The National Library, 2/3 Kildare Street, Dublin 2


8) View the Gallery of photography

The only gallery in Ireland devoted to contemporary photography. Since its inception in 1978 the Gallery of Photography has become Ireland's premier venue for photography. It has staged exhibitions with many of the major names in contemporary photography. The Gallery moved to its new location, a purpose built space with fully fitted darkrooms and digital imaging facilities in Meeting House Square in 1995.

The Gallery Of Ireland, Temple Bar Dublin 1

Opening Hours: Tuesdays through Saturdays, 11am - 5pm Sundays closed.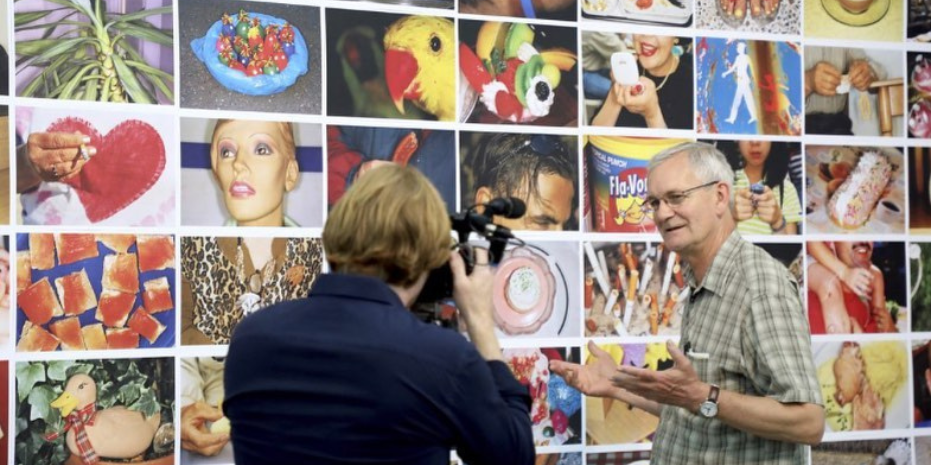 9) Join the Sandemans Free Walking Tour

Famous for friendly people, great story tellers, and a great pub scene Dublin has an amazing history. This tours take you through the streets and show you what makes Dublin great. The tours run year round and on all major holidays. Uncover hidden sights on a 3 hour free walking tour departing from city hall at 11am daily.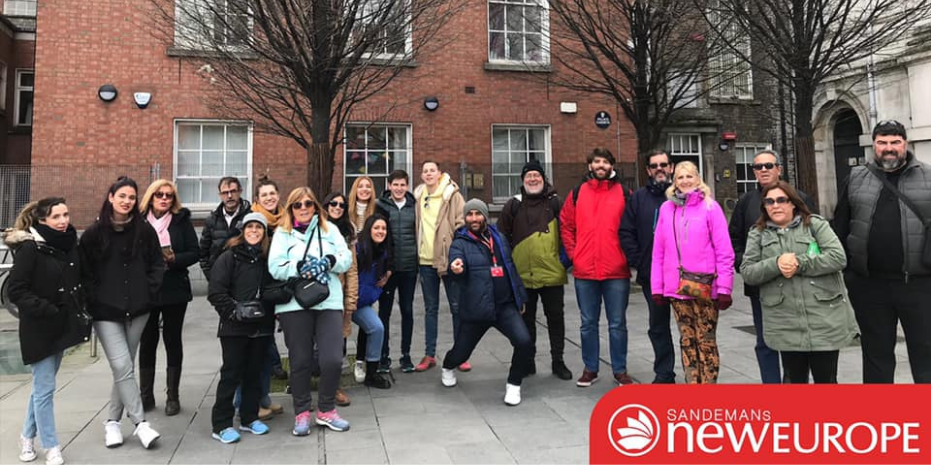 10) Visit The National Concert Hall

Based in Dublin's city centre, is rated by performing artists as one of the finest concert halls in Europe and boasts a thrilling line-up of some of the world's greatest performers both nationally and internationally. The National Concert Hall offer free lunchtime classical music concerts intermittently throughout the year.