The making of a great holiday to Ireland is digging into a great meal at a local restaurant. Some of Dublin's best restaurants are within walking distance of the Castle Hotel. Here are our favourites:

1) Old Music Shop Restaurant
If you're looking for a cozy restaurant with a vintage atmosphere, the Old Music Shop Restaurant in Dublin 1 is definitely worth a visit. The restaurant offers a delicious range of dishes made with fresh ingredients, including vegetarian options. Their team is friendly and attentive. The restaurant is located in a historic building that was once shop selling musical instruments and sheet music, adding to its charm. Overall, the Old Music Shop Restaurant is a great choice for a relaxing and enjoyable dining experience in Dublin. The Old Music Shop Restaurant is one of the best restaurants serving Afternoon Tea in Dublin.
Open Monday – Sunday 12 – 5pm €€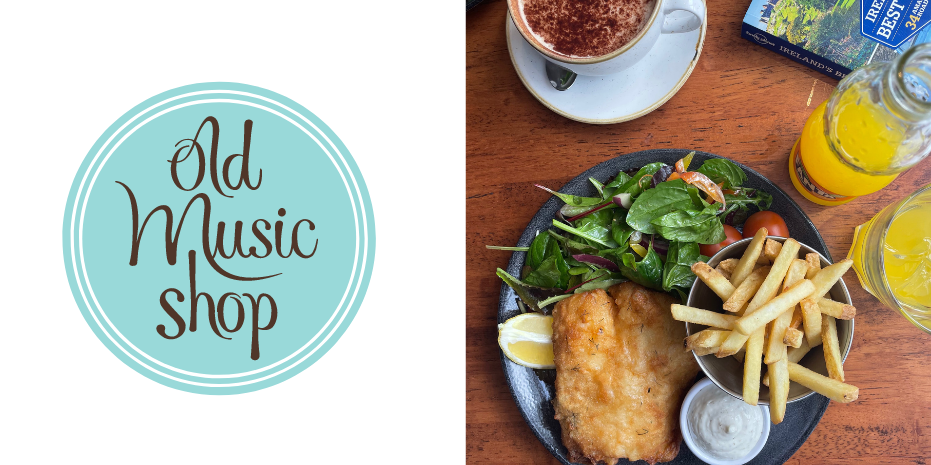 2) Castle Vaults Bar & Restaurant
The Castle Vaults is located in the basement of the Castle Hotel and is open every evening for dinner and drinks from 5pm. The spacious restaurant and bar takes its name from the vaulted ceiling of the original 18th Century wine cellars that it is housed in. The space exudes a comfortable and cosy atmosphere with original exposed stonework, warm tones and subtle lighting. The restaurant itself offers a more formal dining service which is ideal for a romantic candlelit evening with a loved one, whereas the bar has a more relaxed seating scheme with individual nooks to enjoy a quiet drink or a meal. The service is fantastic and, on the nights when traditional Irish music accompanies the great food and drinks, the atmosphere is second to none. A truly Irish experience in Dublin, within the Castle Hotel. The Castle Vaults Bar and Restaurant is also ideal for groups and larger parties.
Open for dinner Monday – Sunday from 5pm. €€€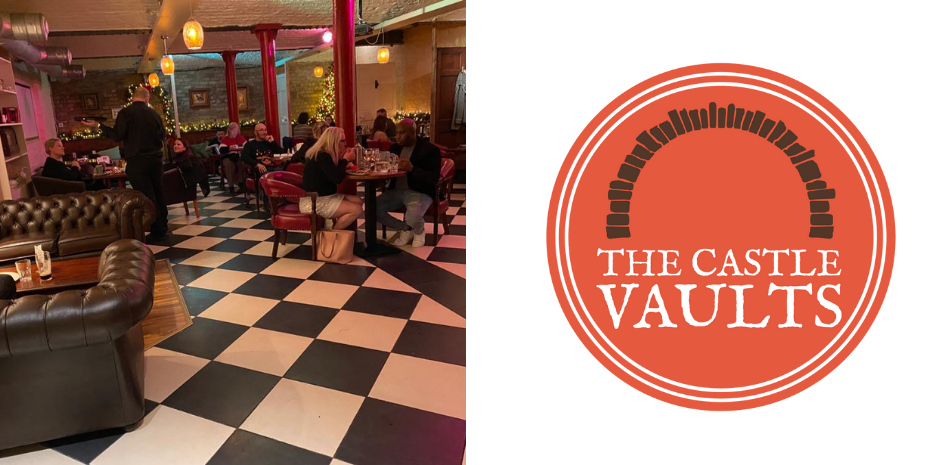 3) The Church Café, Late Bar and Restaurant
The Church Café, Late Bar Restaurant is located on Mary Street, a continuation of Henry Street - one of Dublin's iconic shopping streets and a 12 minute walk from the Castle Hotel. Once an imposing 17th century church, the building has been lovingly restored and sympathetically converted into a stylish restaurant and bar. The impressive bar makes a fantastic focal point in the centre of the main room which can be seen from all aspects. The birds eye view you get from the elevated gallery restaurant is second to none and allows you to enjoy all the intricate details of the restored church. Their menu is a mix of Irish and international classics such as burgers, nachos and steaks teamed with an equally all-round wine list. They pride themselves on having something for everyone.
Currently open for Dinner 12-8pm from Thurs – Sat and 12-7pm on Sun. €€
©The Church Bar and Restaurant, Dublin.
4) Chapter One by Michael Viljanen
Located at No. 18 and 19 Parnell Square North, Chapter One by Mickael Viljanen is best known for its Michelin Star exceptional fine dining. Like a fantastic well-kept secret, you descend the iron staircase into the unassuming basement to find a sleek and elegant restaurant serving some of the most innovative and creative dishes in Dublin. Renowned for cooking with only the freshest and locally sourced Irish produce, the menu shows Irish food at its best. This high-profile award-winning restaurant is a must book and ideal for a romantic night with a loved one or marking a very special occasion.
Open Tuesday and Wednesday from 6:30-9:30pm,
Open Thursday, Friday and Saturday 12:30-2pm for Lunch & 6:30-9:30pm for dinner.
Tasting Menus Available. Advance Booking Essential €€€€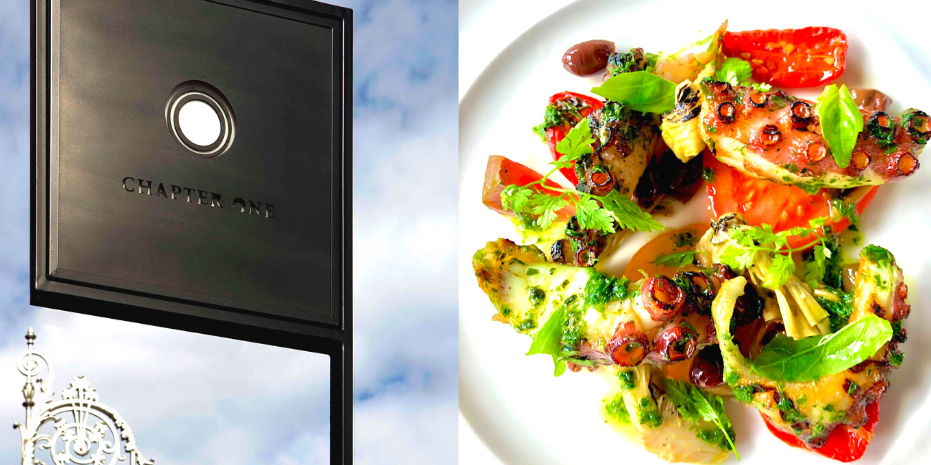 ©Chapter One by Mickael Viljanen , Restaurant, Dublin.
5) Brother Hubbard, North
Brother Hubbard North is a must-visit destination for foodies. The restaurant is the brain child of Garrett Fitzgerald and James Boland who have taken inspiration from their travels, especially Middle Eastern cuisine. We'd recommend booking a table in advance at this highly popular brunch and lunch spot. Made all the more popular by Phil Rosenthal when he tackled their Cinnamon Scroll pastry on Netflix's 'Somebody Feed Phil'. Situated on the hip Capel Street in a beautiful open and airy restaurant space expect relaxed and welcoming dining with good choices for vegetarians and vegans. Did we mention they roast their own coffee? A favourite of the Castle Hotel, a 15 minute walk away, moments from the River Liffey, and a scone's throw from the busy Henry Street shopping area.
Open Monday - Friday 9- 4pm and Saturday and Sundays from 9:30-4pm. €€€

© Brother Hubbard, Dublin.
6) Mr Fox
Mr Fox is located at 38 Parnell Square West, known for its relaxed atmospheric bar and dining service with a modern take on international dishes, while all made with home grown produce. The restaurant opened in 2016 at the hands of Anthony Smith and has been thriving ever since. Tucked away in a basement in a beautiful Georgian house on Parnell Square, with their fine dining approach to classic dishes this Mr Fox is truly fantastic! You can choose to dine in the comfortable surroundings of the tastefully decorated main room or the very urban chic terrace. They have an exceptional 5 course meal on offer (with vegetarian alternatives if requested) which can be accompanied by a tried and tested international wine list. Just 3 minute walk from the Castle Hotel.
Open for dinner Tuesday - Saturday dining times start from 5- 11pm, and Saturdays lunch starting from12-2pm. €€€

© Mr. Fox, Dublin.
7) Sole seafood and grill
Sole seafood and grill is an award winning seafood restaurant, they also serve steak and chicken for the non seafood lovers and vegetarian options. The beautiful restaurant is located on South William Street. The interior is amazing and serving fresh seafood is beautifully on display. They have various menus to choose from. They serve cocktails and wine to enjoy also. This is definitely a place to check out while in Dublin.
Opening hours: Monday 5-11 pm, Tuesday and Wednesday 5-9pm, Thursday and Friday 5-9:30pm, Saturday 1-10pm and Sundays 1-8pm.
© Sole seafood and grill, Dublin.
8) Cornucopia
Cornucopia Restaurant is a family run business established in 198, it's located in Dublin's beautiful and central Wicklow Street, just off Grafton Street. They are open for indoor and outdoor dining, there are 3 floors of a restored Georgian home. They serve a vegan menu from our two self service counters, one for main courses, soups, salads, sandwiches and an additional with organic coffees and hand made pastries. All the food continues to be made fresh daily on the premises using the highest quality plant based and vegan ingredients, with a large selection of gluten free options.
This award winning Dublin Vegan and Vegetarian restaurant is within 19 minute walking distance of the Castle Hotel.
Opening hours are from 8am-8pm Monday to Wednesday and 8am-9pm on Thursday and Friday and 8am-9:30pm on Saturdays and 9am-8pm on Sundays. €€

© Cornucopia, Dublin.
9) Kimchi Hophouse
If you're in the mood for delicious, authentic Korean Fusion cuisine, The Kimchi Hophouse is definitely worth checking out. Their menu features a variety of dishes that are bursting with flavour, including their signature Bulgogi sizzling beef and Kimchi Zigae. Housed in a former Irish pub at 160-161 Parnell Street, don't be deceived by the exterior as you enter Dublin's oldest Korean restaurant. Kimchi Hophouse is only a four minute walk from the Castle Hotel and a great stop for catching up with friends.
Open Monday - Saturday 12- 10:30pm and Sunday from 12– 11pm. €€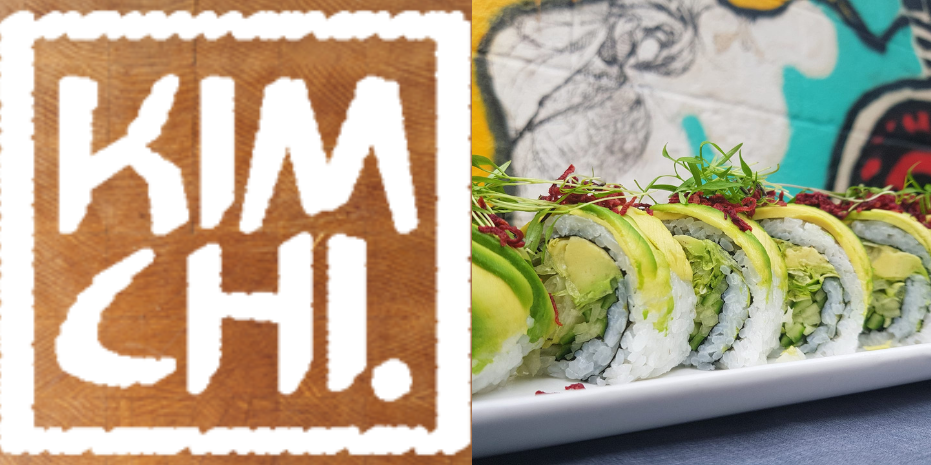 © Kimchi Hophouse, Dublin.
10) Shouk Dublin
Some restaurants you hear about before you ever realise they are there. Tucked away beside Drumcondra Train Station at the ABC centre in Drumcondra, Shouk has garnered unparalleled word-of-mouth recommendations amongst Dubliners. With a spacious outdoor terrace, there's a festival like quality to the atmosphere at night. Self-described as a 'Middle Eastern Soul Kitchen', the team create ultimate tasty comfort cuisine with dishes such as 'The Batata', falafels, hummus, chargrilled aubergine or the wonderful sharing 'Mezze' platters. While a 15 minute walk or 9 minute bus journey, The Castle Hotel recommends Shouk for Food lovers who search for great atmosphere, as well as excellent cuisine. Vegans are also accommodated but advance booking advised.
Open Wed 12pm – 9:30pm, Thursday 12pm – 10pm and Sunday 12pm – 9pm €€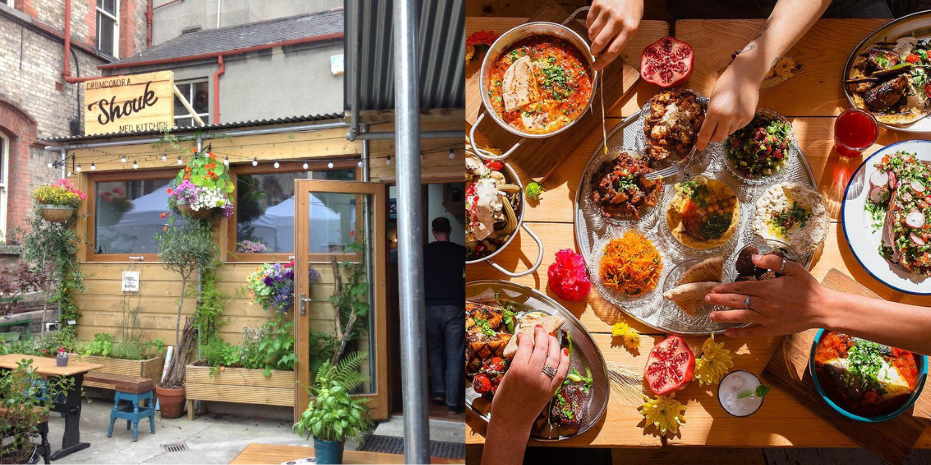 ©Shouk, Dublin.