Home / Old Music Shop Restaurant / Afternoon Tea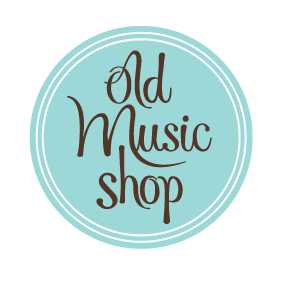 MOTHER'S DAY AFTERNOON TEA MENU
€22.95pp (min order - 2 people)
Offer Price: €59 with Bottle of Prosecco

---
SAVOURY
ORGANIC EGG MAYONAISSE & WATERCRESS (V)
White Bread
E. M. Wh
ORGANIC IRISH SMOKED SALMON & CREAMED CHEESE
Vol Au Vent
F. M. Wh
HONEY ROASTED HAM & WHOLEGRAIN MUSTARD
Brown Bread
M. Wh. Mu.
FREE RANGE IRISH CHICKEN & HERB STUFFING
Brioche
E, M, Wh
---
SWEETS
FRESHLY BAKED HANDMADE SCONES
Fresh Cream | Irish Butter | Preserves M. Wh
TO INCLUDE SELECTION OF MINITURE DESSERTS
Red Velvet Cake
Raspberry & Coconut Tartlet
Orange Mikado
Apple & Blackcurrant and Coffee Chocolate Petit Fours
French Macarons
Mini Chocolate Eclairs
Cheesecake Pots
Homemade Fruitcake
E. M. N. Wh
---
DRINKS
ORGANIC HERBAL TEA INFUSIONS
Irish Breakfast | Wild Berry | Earl Grey |
Moroccan Mint | Ginger & Lemongrass
Green | Camomile | Gunpowder & Mango
ORGANIC HAND ROASTED COFFEE
Mexican El Jaguar is a vibrant coffee with a juicy mouthfeel,
this Single Origin features citrus notes of Blood Orange,
Melon & Sweet Sugarcane.
---
Why Not Indulge.....
PROSECCO
€8.50 Glass | €32 Bottle
GORDONS PINK GIN
Fever Tree Tonic | Strawberry & Mint €9.50
SAUVIGNON BLANC
Saint Marc Reserve | France
€28 Bottle
SANGIOVESE
Farnio Montepulciano | Italy
€34 Bottle
For Reservations please:
Phone: +353 1 879 6949
Email: info@castle-hotel.ie
Or


Also Available as Afternoon Tea at Home
---
Allergens: Wh Wheat, Ba Barley. Oa Oats, Ry Rye| Ce Celery | Cr Crustaceans | E Eggs | FFish | L Lupin | M Milk | Mo Molluscs (Shellfish) | Mu Mustard | N Nuts | P Peanuts | SeSeSesame Seeds | So Soybeans | Su Sulphites | SD Sulphur Dioxide |

* Menus are subject to change - We do our best to ensure our content is up to date. If in doubt contact us.