The North and South Coastlines around Dublin have many beautiful Villages, Seaside towns and fishing areas with fantastic views and scenery just outside the City Centre.

Travelling to the Coastline is easy from Dublin City Centre, just take the DART from Connolly, Tara or Pearse Street Stations, all are located about 10 minutes walk from the Castle Hotel and travelling time is roughly 20-35 minutes for most destinations. Highly recommended are...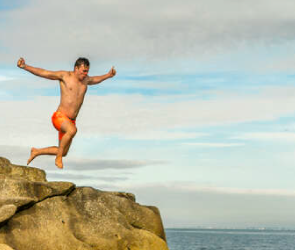 Howth
Is a small fishing Village and takes 20 minutes by DART, walk to the top of Howth Head for fantastic views of Dublin Bay, the Wicklow Mountains and the Inland Boyne Valley. This fishing Village is well known for its fine fresh seafood restaurants and the Harbour is right on the doorstep. There are fine many historic monuments around the Village and the 12th Century Abbey is located in the Heart of it all. Outside the Village is a 15th Century Castle if you fancy a fresh walk! There is also two lighthouses: built in 1802, the Bailey Lighthouse and another one past the East Pier. We recommend the Howth Cliff Path Loop. Follow the green arrows from the DART station to enjoy a walking route that takes you on the tramline and the cliff path where you enjoy panoramic sea views.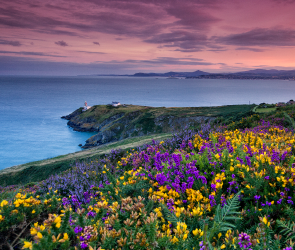 Malahide
Is located about 15 minutes by DART outside the City Centre or by day trip with Dublin Bus. There is a stretch of beautiful sandy beach and the impressive 300 Berth Marina. Malahide is a very popular destination for those who enjoy fine dining, choose from a great selection of Restaurants and Bars with Traditional Irish Music throughout the Village.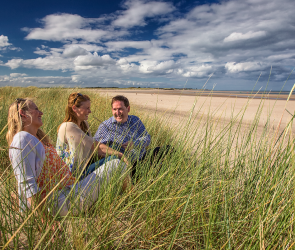 Also there you will find Malahide Castle, about 10 minutes walk from the DART station built in the 12 Century. Visit the Model Railway Museum and an Arboretum and a re-constructed Dolls House; Tara's Palace.

Portmarnock
Nicknamed " The Velvet Strand", Portmarnock has one of the most beautiful smooth sandy Beach's. It is a great area for a nice relaxing stroll or a long fresh walk. In 1984 a world class golf course was opened in Portmarnock, so its very popular with the golfers and the Village is famous for being the starting point for 2 major pioneering flights, the second ever westbound Transatlantic flight and the first ever solo Westbound Transatlantic flight. To take the DART travelling is about 20 minutes.

Skerries
Thought to be the first place the Vikings ever landed in Ireland, this seaside town has a gorgeous sandy beach and rocky beach on either side of the town. About 8 minutes walk through the town you will find Skerries Mills and Ireland's only working 5 mill sail. This town is a vibrant place during the summer and family friendly activities to do around. Nice Pubs and Restaurants around the town, adult's casino is open all year round and kids casino, gaming centre and amusements open only during summer. On the DART travelling time will take 35 minutes but is well worth the visit.
Dalkey
Dalkey is one of Dublin's best kept secrets. The American Actor Matt Damon shone the global spotlight on this coastal gem when he and his family took up residence during the Covid-19 pandemic there. There's plenty to see and do including Dalkey Castle and Heritage Centre and Biddy's Cottage. You can also get there by DART or by bus from Kildare Street.


Bray
This cobbled stone walkway is full of quaint shops, nice Restaurants and Pubs. It would remind you of past medieval times and its evident of its Georgian and Victorian architecture. Take a walk around Bray head and cliffs for impressive views and landscapes. Bray is the longest established seaside town in Ireland. There is an ongoing exhibition that shows the story of Bray from the year 1173 to 1853. The Aquarium "Sealife" is full of under creatures and watch out for feeding times to see your favourite creatures feeding. Within the town there is the 1618 Kilruddery House.
By DART travelling time is 45 minutes and is a worthy trip for all the family.
Killiney
Is located North of Bray on your return to Dublin and is considered the Naples of Dublin and is most of the most exclusive residential areas in Dublin and has a beautiful rocky beach. Killiney is home to some celebrities such as, Bono, Enya and Eddie Jordan. On top of the Cliffs is Killiney Park and has fantastic views of the bay and countryside afar. Above Sea Level the highest point at the obelisk stands at 170 metres and was built to remember those who passed in the famine in 1741. Travelling by DART will take you 35 minutes.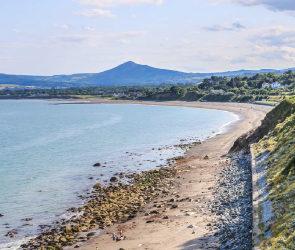 Dún Laoghaire
Known as having more of the biggest harbours and promenades of Dublin, Dun Laoghaire is Ireland's focal shipping Ports and boasts a large town. Ever summer the Festival of World Culture takes place and attracts many crowds up to 200,000 for this great event. The Festival is to celebrate the diversity of million of different customs and civilizations around the globe to come together to enjoy great food, drinks and "craic" Around the town are plenty of activities including water sports, golf, rock climbing, sailing, fishing and walks and during your trip you can avail of a visit to Dalkey Castle, Joyce Tower and Maritime Museum.