CASTLE HOTEL NEAR DUBLIN HOSPITALS
Let us take the stress out of your Hospital visit.
Attending Dublin Hospitals such as Temple Street Children's Hospital, The Mater Hospital, the Rotunda Hospital or the Mater Private for appointments or visits need not be stressful when you stay at a nearby hotel, like The Castle Hotel. Within easy walking distance, our comfortable hotel provides the perfect home from home.

Book Your Accommodation near the Hospital
When booking online, make sure to avail of our 10% discount on bedroom rates for all patients, visitors, contractors and staff using the ESSENTIAL10 discount code. Long-stay rates are also available. We offer competitive rates for weekly, monthly, long-term stays and to those with regular out-patient appointments. Simply contact our reservations team for more information.
Great Value and Comfort
When you have to travel to Dublin city centre on a regular basis to support a loved one at appointments, it's great to know you'll know the team at the desk. Over the years, we've come to understand that you need the comfort of our lounges, bedrooms, (self-catering muse when needed), good nourishing food and a real and reassuring welcome.
Meals
If you need to fast the night before your appointment or surgery, we will pack your breakfast for you to bring to the hospital. Also if you are staying late at the hospital, just ring us order your dinner and we'll have it ready for when you arrive home to the Castle Hotel. You can order from our dinner menu or may even prefer a toasted sandwich from our lunch menu.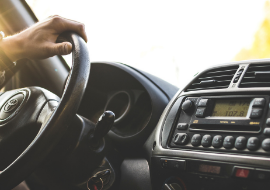 Car Parking
A number of on-site car-parking spaces are available. Street parking & multi-storey carparks available nearby.
FIND OUT MORE >
Gallery
A selection of images capturing rooms, lounges, restaurants & facilities at the Castle Hotel Dublin
FIND OUT MORE >
General Facilities
From Free Wifi to Tea and Coffee Making Facilities Learn more about the Castle Hotel will be a comfortable choice.
FIND OUT MORE >
Safety at The Castle Hotel
We're committed to your safety while you stay with us in Dublin. Learn more about our Stay Safe programme for tackling Covid19 at the Castle Hotel.

Testimonies
10/10
Overnight Stay at the Castle Hotel
Everything was perfect. From the moment we arrived the staff were so welcoming and friendly. They even arranged for my son's breakfast to be in a takeaway box so he could bring it to his hospital appointment and eat after his blood test. The breakfast was waiting for my son when we went to check out of the hotel. The room itself was very clean and warm. Bathroom facilities were very tidy. Will definitely be returning
- Sarah Durkan, 13 Nov 2020
10/10
We will definitely book again.
Private parking was a major bonus as most hotels in the city don't have parking attached to the hotel. Very central to everything, and the staff were really helpful and friendly, which is always a plus. The hotel itself is really charming and kept to a very high standard. The food was beautiful, both dinner and breakfast, and it's a very reasonably priced nights stay. We will definitely book again. It is literally around the corner from both the Mater Private and Temple street children's hospital, and you would easily be on O'Connells Street in 10 minutes by foot, less maybe if you know the city already.
-Laura McCormack, 15 Oct 2020
5/5
First Stay at Castle Hotel
On a chance visit to Dublin (Hospital Appointment) we came upon The Castle Hotel… a beautiful example of Georgian Homes...and we were so lucky to stay here. Stepping inside to Reception Leah made us most welcome…Full adher[ance] to washing one's hands and adhering the distance all well marked out. The beds were top quality lovely crisp linen and ensuite all perfect lovely fluffy white towels. We slept well and had to be up early for an appointment.
...I selected a lovely light breakfast Ham Omelette/Toast and Coffee.There was a lovely varied menu available Owen my server in The Vaults Restaurant was most attentive. Noted again full adherence to safety guidelines.
Next door The Castle Tea Rooms ideal for breakfast or lunch too.
Social distancing /Hand Sanitizers and a one way system exists on the ground floor also Reception and Bar Area seating reduced to comply with Social Distancing.Reception check in recommended to book a table for meals time..It's a must to stay here. It's divine, in the heart of Dublin City the beauty of such magnificent work makes one feel like royalty. Definitely will be back. Everything excellent - staff and Hotel.- Nora O Sept 2020